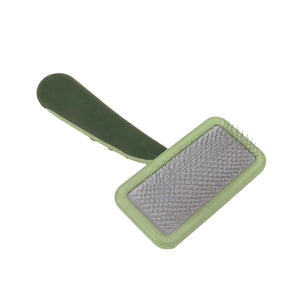 Coastal Pet Safari Dog Soft Slicker Brush
Works great on all dog breeds.
The stainless steel pins are designed to remove mats and tangles in an effortless way.
With frequent use, this product will help maintain a healthy coat.
Helps keep your home fur-free. Maintain a cleaner home by keeping your dog's extra hair off your clothes and furniture.
Ergonomic no-slip grip handle.